Capricorn is possibly the most powerful Cursed Skeleton in the game. She possesses one of the highest Reaping Curse values, and decent health and countdown. On her month, she is extremely difficult to kill as she gains Soulbound in her Bone Heap state.
*NOTE: Fields that contain the text *See above means the effect remains the same until said otherwise.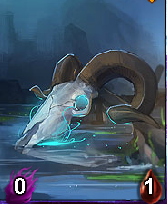 Ad blocker interference detected!
Wikia is a free-to-use site that makes money from advertising. We have a modified experience for viewers using ad blockers

Wikia is not accessible if you've made further modifications. Remove the custom ad blocker rule(s) and the page will load as expected.